Jan 9, 2016
1,425
210
63
34
If you download this document, you will be lost 0 Beer
Download Now
Account Prodemand Online use 1 year
​
Prodemand Online. Hi, are you having trouble with auto repair manual?

You are repairing a car, you need a circuit diagram to check, test, but you do not know how to get it.
You need the disassembly-assembly procedure, troubleshooting guide you are experiencing

You have some software on your computer, but it's old and doesn't have the data your car needs.
1. What is Prodemand Online?
The last offline version of Ondemand software was 2015, since then Ondemand no longer updates the Offline version, but switched to Online version which more convenient, newer, and more feature.
With the Prodemand online version, you'll need an account, go directly to the company's website, and log in. Then you can completely look up any data you want directly on the website. The only thing you need to use Prodemand Online is the Internet, as long as you have internet, you can access Prodemand Online whenever and wherever.
With an Prodemand online account, you access Prodemand's official website on any device with internet access (Laptop, phone,…) and you have all the repair information you need: circuit diagrams, component location, specifications, disassembly, reassembly instructions, DTC repair instructions, maintenance information, TSB… for 1 year.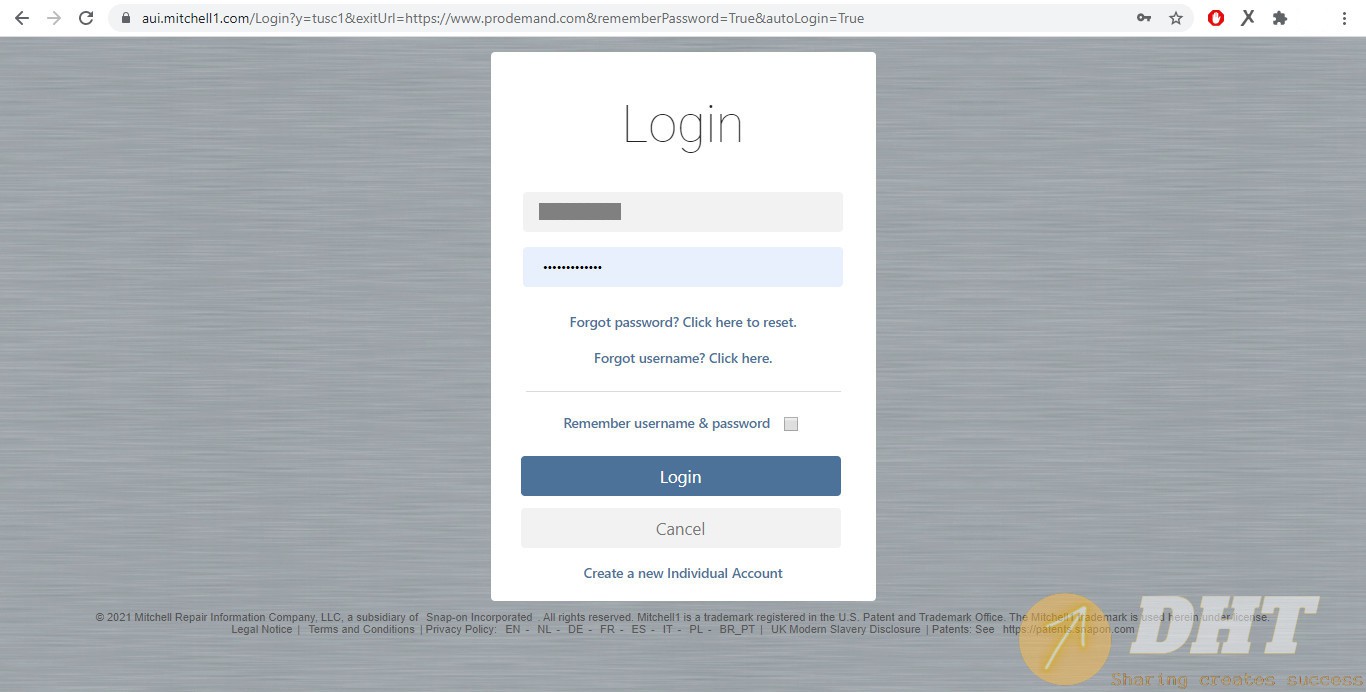 2. Prodemand Online account information



Duration of use:

1 year

Supported device:

computer, smart phone, tablet, smart diagnostic machine or any device with internet access

Server:

Access to Prodemand official website:

https://www.prodemand.com/ Language:

English

Supported models:

mainly US market

Supported year:

from 1960 to the latest current is 2021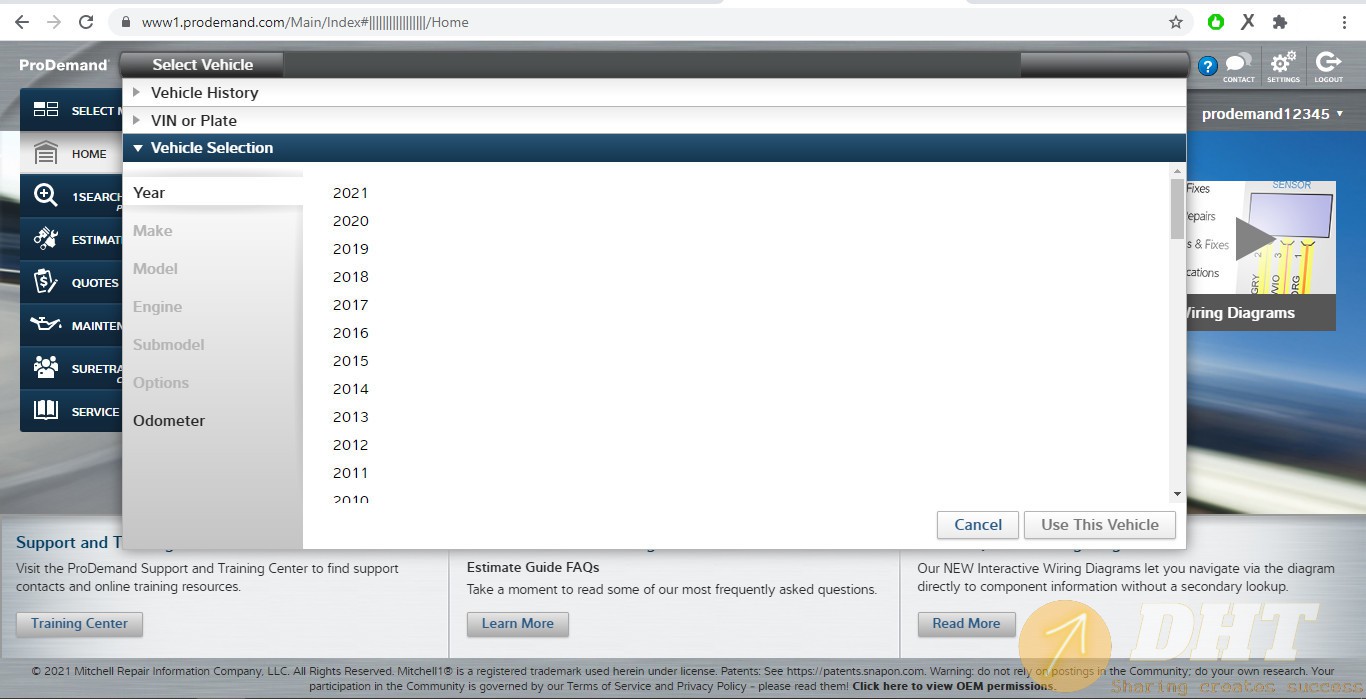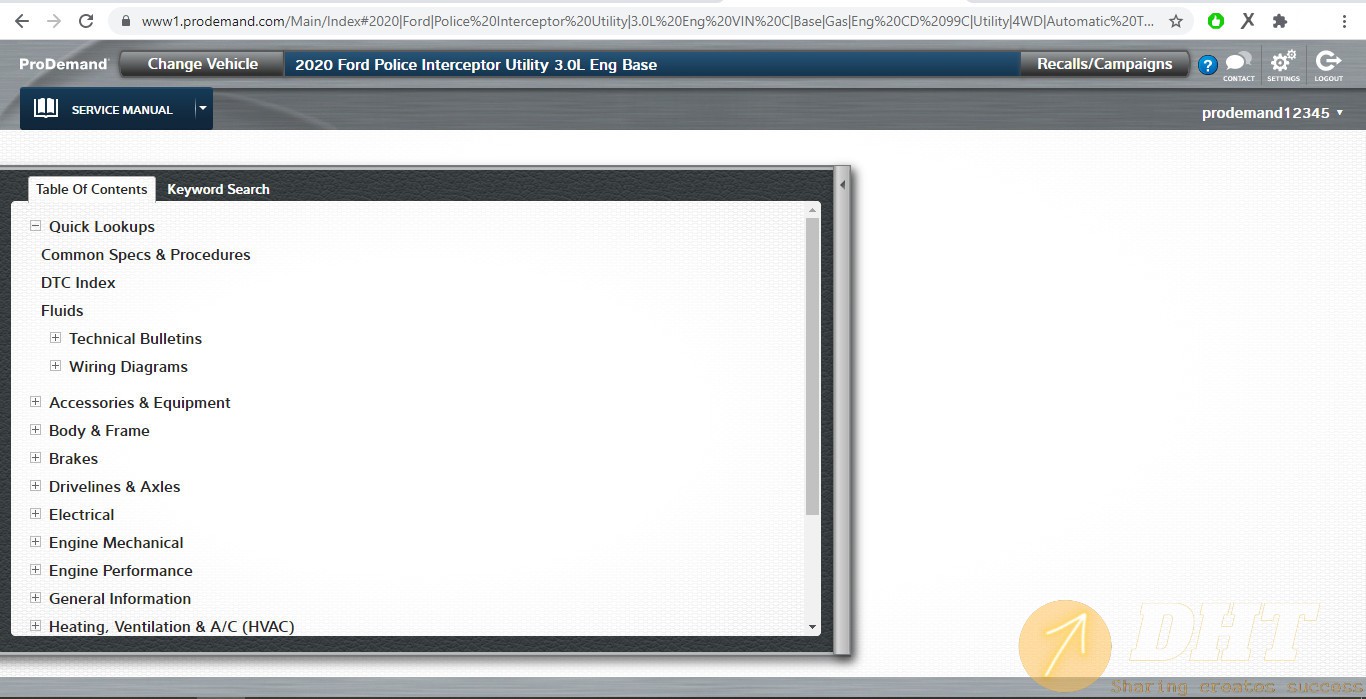 Note:
Currently, there are many units that provide Prodemand accounts online, but are providing them with the form of using a private server, or through Teamviewer, this will encounter some limitations:
Can only be used on 1 device.
Speed through virtual server should be slower.
Complex access form.
Cannot be used on the phone
3. The features of Prodemand Online
With Prodemand Online will support you with the following features:
–
Vehicle identification by VIN:
you just need to enter the VIN number, the software will automatically identify the vehicle for you (applicable to US market cars)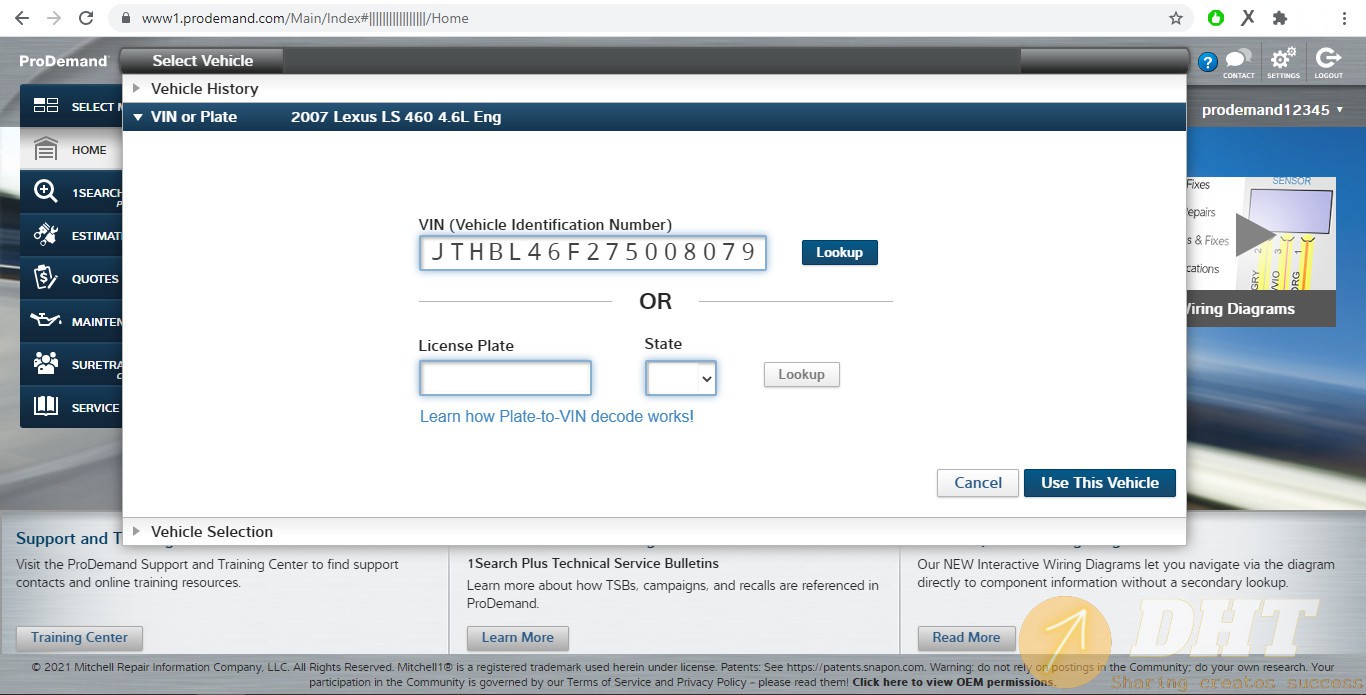 –
Search by part name, part number:
with powerful search function, you can find anything you want, the software will show you the details.
– DTC troubleshooting guide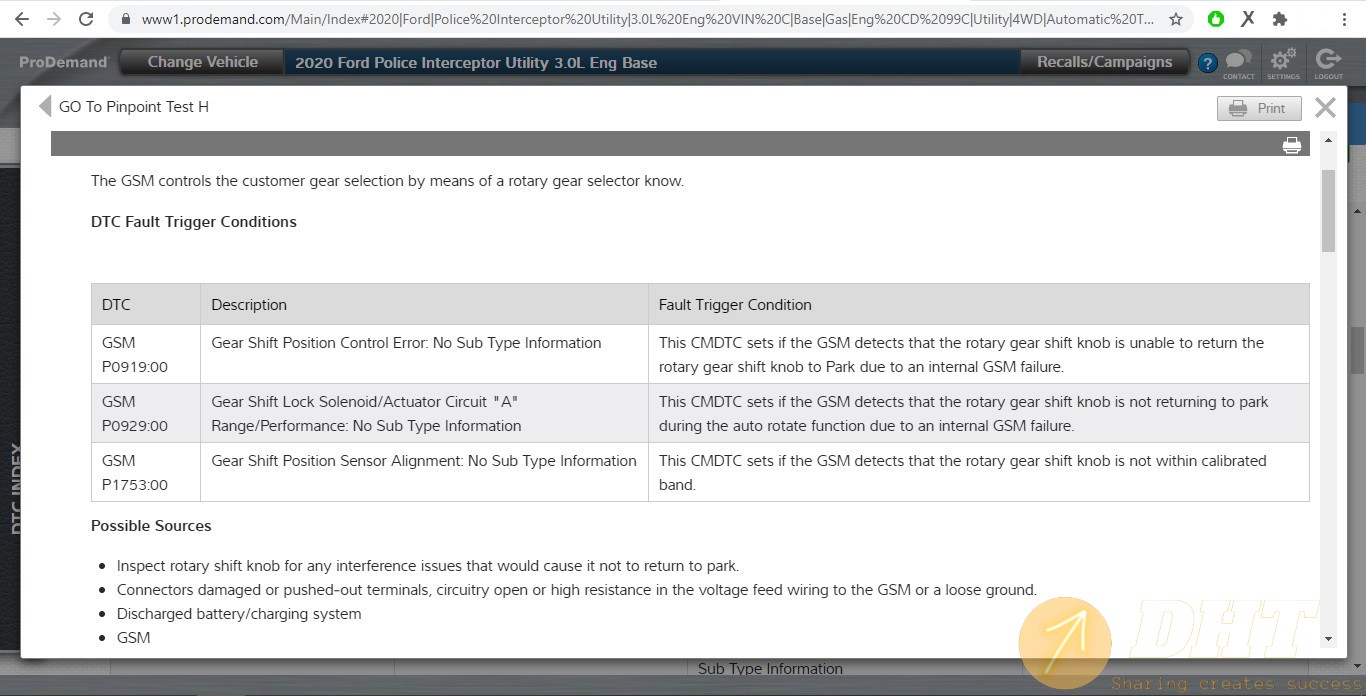 –
Wiring diagrams:
both diagram versions are supported:
+
OEM diagram version:
version of the manufacturer's diagram: this version Prodemand is taken directly from the manufacturer's diagram without any editing: a bit difficult to read but very accurate, suitable for experienced people and used to.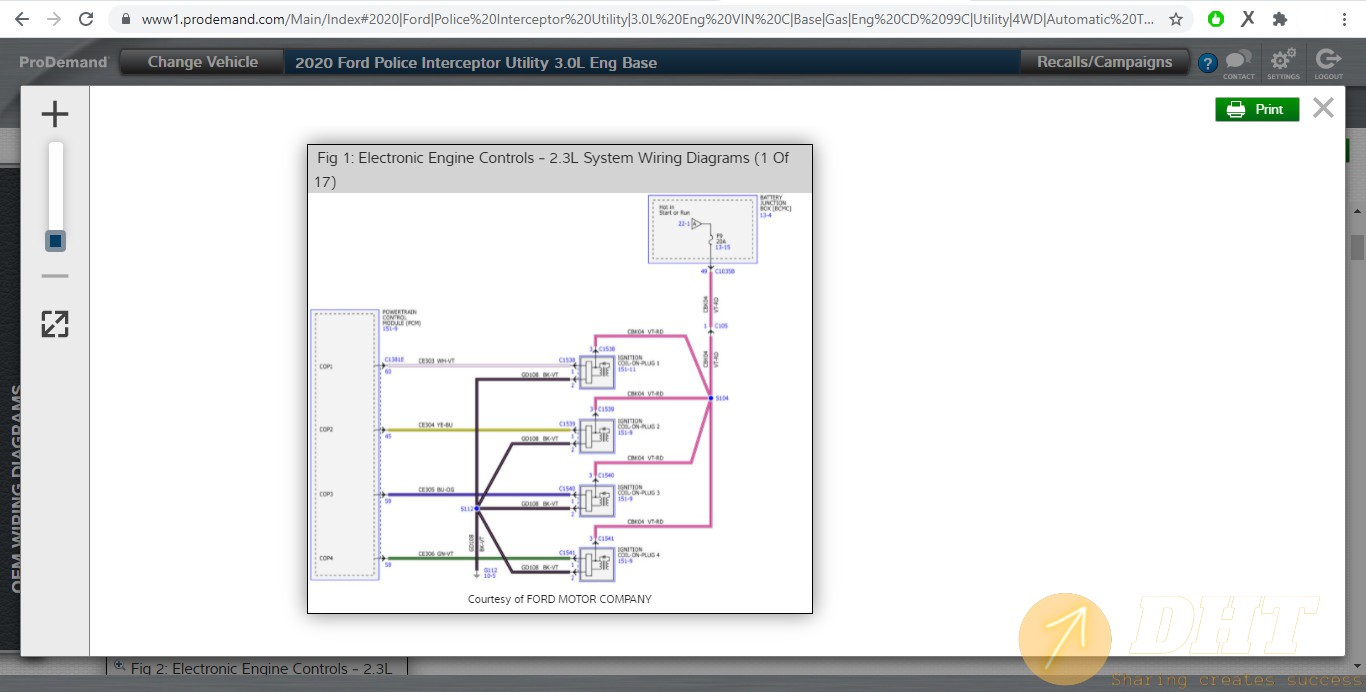 +
Non-OEM diagram version:
same as the OEM version but redesigned by Prodemand: easy to read and understand, if the OEM version is about 7-8 pages long, then this version is redrawn and reduced to about 2-3 pages by the Prodemand. Suitable for new user, inexperienced in reading circuit diagrams or for diagrams of hard-to-read brands such as Audi, Mercedes, etc., everything will become much simpler.
– Components location, connector views, ground, power distribution and splice information.
– Technical specifications.
– Removal (Disassembly), installation (reassembly) instruction, overhaul instruction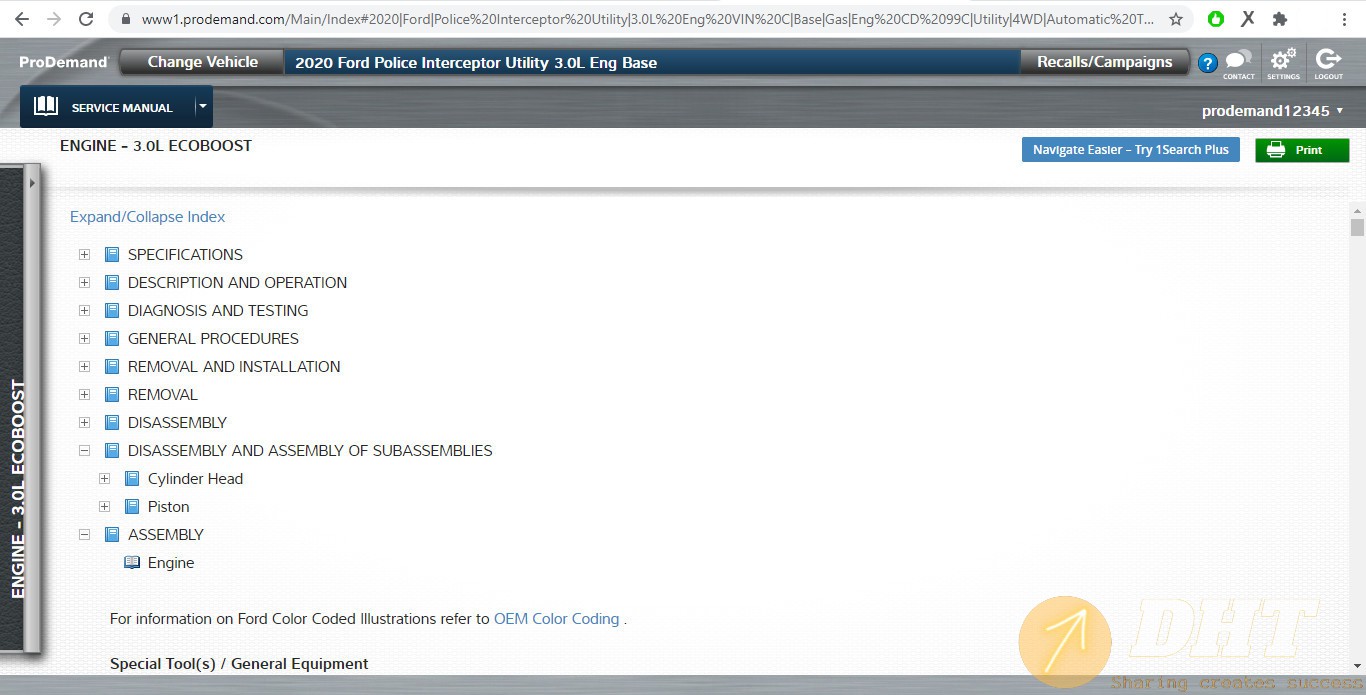 – Manufacturer Technical Service Bulletin (TSB) and Recalls
– Parts number, labor time
– Maintenance schedules
---
More details:
Last edited by a moderator: