It is important that your DHTAuto Account has a secure, private password at all times.
Changing your password: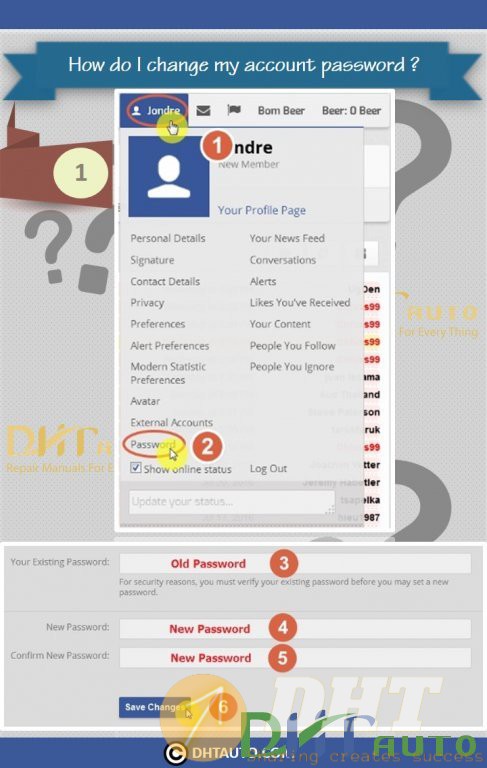 Sign in to your DHTAuto Account via the form at the top right of the DHTAuto Marketplaces.
Click over at the top right and select Edit Email & Password from the Left Menu.
Select Change password.
Enter your desired new password and confirm.
Enter your current password to confirm changes.
Click Save.
For maximum security you should :
Change your password regularly.
Keep your password private and never give it out.
Have a unique password for the marketplaces, and.
Have a complex password comprising of uppercase letters, lowercase letters and numbers (you can use a password generator if you wish).
Last edited by a moderator: