Sep 10, 2018
736
66
28
26
If you download this document, you will be lost 0 Beer
Download Now
​
CAT ET SOFTWARE INFORMATION​
​
1. What is CAT ET?

​
CAT ET 2023A with winflash future is an updated version of caterpillar dealer diagnostic software that can help diagnose existing and potential problems with your electronically controlled caterpillar engines and machines.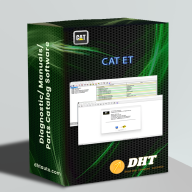 We will remote install for one computer and We also sell Full software (KG Block PC), you can install by yourself
2. Software Information

​
Version:

2023A

Language:

English

Size:

620 MB

Size Installed:

1.6 GB

Region:

WorldWide

Type:

Diagnostic Software

Name:

Caterpillar Electronic Technician

Interface Language:

Chinese, Danish, English, French, German, Italian, Japanese, portuguese, Russian, Spanish

Database Language:

Chinese, Danish, English, French, German, Italian, Japanese, Portuguese, Russian, Spanish
2.1. Supported

​
Engine:

​
Electric Power
Eletric Power Generation
Industrial
Oil and Gas
Machines:

​
Articulated Trucks​

Asphalt Pavers​

Backhoe Loaders​

Cold Planers​

Compactors​

Dozers​

Drills​

Excavators​

Feller Bunchers​

Forest Machines​

Forwarders​

Harvesters​

Hydraulic Mining Shovels​

Knuckleboom Loaders​

Material Handlers​

Wheel Tractors-Scrapers​

Motor Graders​

Off-Highway Trucks​

Pipelayers​

Road Reclaimers​

Site Prep Tractors​

Skid Steer and Compact Track Loaders​

Skidders​

Telehandlers​

Track Loaders​

Underground — Hard Rock​

Underground — Longwall​

Underground — Room and Pillar​

Utility Vehicles​

Wheel Dozers​

Wheel Excavators​

Wheel Loaders​
Models:

​
+ 627H WHEEL TRACTOR SCRAPER
+ 3512 GENSET
+ 420E BACKHOE
+ D6T TRACK TYPE TRACTOR
+ C15 TRUCKT EPA 07
+ 777G OFF HIGHWAY TRUCK
+ 988K XE LARGE WHEEL LOADER
+ 299D3 SKIDSTEER
+ 336F HEX
+ G3606 GAS INLINE ENGINE
+ C9.3 ENGINE
+ 324D EXCAVATOR
+ 140M MOTOR GRADER
+ C15 GENST WITH EMCP 3.3
+ 980H MEDIUM WHEEL LOADER
+ G3516C EPG
+ 795F OFF HIGHWAY TRUCK
+ C32 MARINE
+ 795F OFF HIGHWAY TRUCK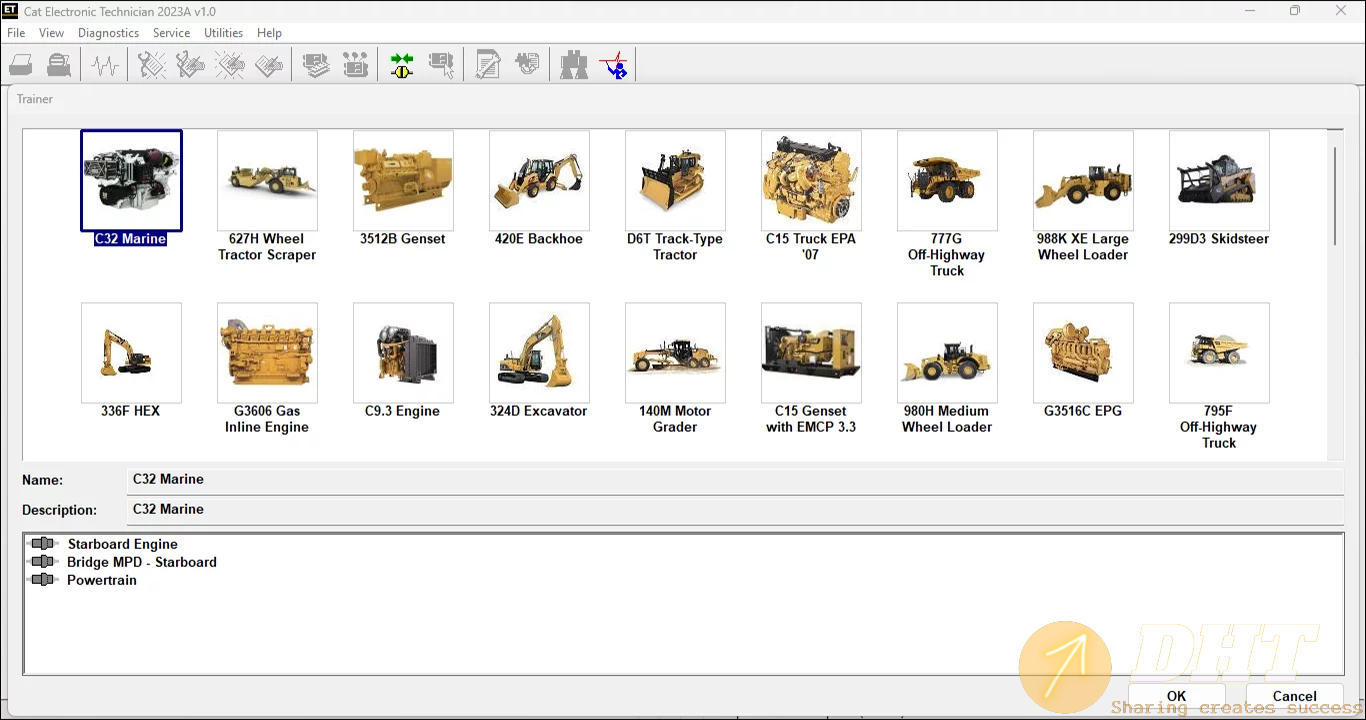 2.2. Computer Requirements

​
+ Ram: 4 GB
+ Free hard drive: 15 GB
+ Windows® 8.1 32-bit and 64-bit
+ Windows® 10 32-bit and 64-bit
+ Windows® 11 32-bit and 64-bit
2.3. Supported Hardware

​
+ CAT Datalink Adapter III
+ Nexiq USB link 1, 2
+ DG Technology DPA5
+ And some other RP1210 devices
2.4. Softwrae Features

​
+ Read & Clear Diagnostic Trouble Codes (DTCs)
+ Data List
+ Graphical Monitoring
+ Engine Diagnocstic Tests (Injector Cut- Out, EGR Valv, Turbo…)
+ Parameter Vehicel Adjustment
+ Displays the current configuration of an ECM.
+ Change the ECM settings.
+ Perform the calibrations.
+ Print reports and diagnostic results.
+ Please note that some ECM settings, such as the speed limit, require a Factory password.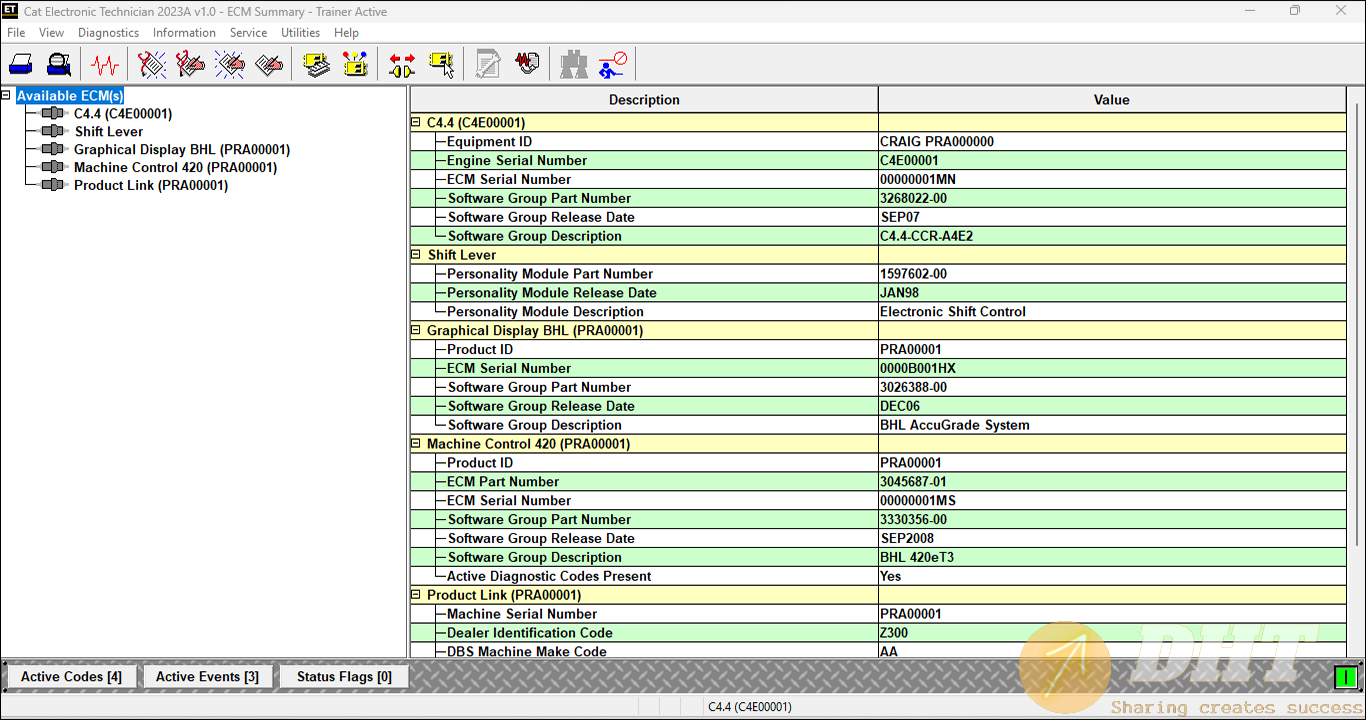 3. Who should use this software?

​
Technicians and repairman specialize
Engineer Caterpillar
Caterpillar Engine software in-depth researcher
Last edited by a moderator: