Dashboard Service Tool v1.8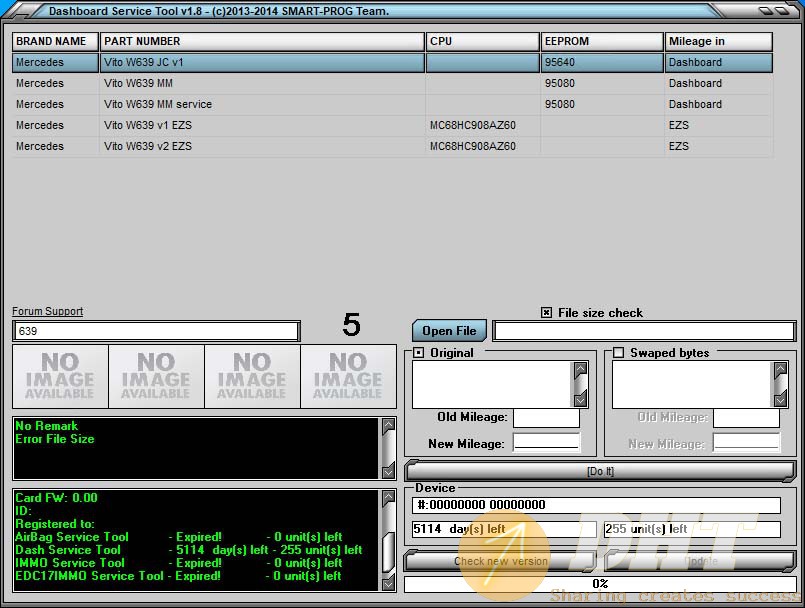 ​
Information Software:


+ Type of software: Service Tool
+ Version: v1.8
+ Brand: All brands
+ Region: All region



Computer Requirements:


+ Windows: XP, 7, 8 (32Bit & 64Bit)
+ Free hard disk: 10 GB



Brands support:
Acura
Admiral
Alfa Romeo
Aprilla
Audi
Bentley
BMW
Bogdan
Buick
BYD
Chana
Cadillac
Case
Cherry
Chevrolet
Chrysler
Peugeot
Citroen
Claas
Dacia
Daewoo
Daf
Daihatsu
Deutz Fahr
Dodge
DongFeng
Farmtrac
FAW
Fendt
Fendt
Fiat
Ford
Freightliner
GAZ
Geely
Gilera
GMC
GreatWall
Harley Davidson
Harley
Hino
Hitachi
Honda
Hummer
Hyundai
Infinity
Isuzu
Iveco
Jaguar
Jeep
John Deere
Kawasaki
KIA
Kubota
Lancia
Land Rover
Lexus
Lincoln
MAN
Mazda
Mercedes Benz
Mercury
Mini
Mitsubishi
New Holland
Nissan
Opel
Pontiac
Porsche
Renault
RollsRoyce
Saab
Samsung
Scion
Seat
Skoda
Smart
SsangYong
Subaru
Suzuki
Toyota
VAZ
Volvo
VW
Yamaha
Valtra.
---
Are you concerned about risk after payment?

​

We know you are concerned about the prepayment, receive the software later. Don't worry, you should use

Paypal

and remember to choose a payment method

Pay for goods or services

, you will be guaranteed safety by Paypal.

It is a form of assurance that gives you peace of mind, but in fact you will never need Paypal to resolve a dispute, because we would not be foolish to exchange a DHTauto.com brand that we have built it. When there was bad feedback, our Paypal account was also locked. And will affect our brand. So if the case does not support you, we are ready to Refund the money you sent us.

Please refer:

Refund policy.
Are you concerned that you will not know how to use the software?

​

If you are newbie, you can refer to our videos on our

Youtube channel

or

Facebook

. We regularly upload video instructions to test the vehicle or perform the functions of programming, review software, install software,.... Is it important that you take the time and effort to learn?. There are many tutorials, and many videos and documents that are completely free.

Also, if you need us to do it for you, check out:

DHT AUTO STORE